Scallan Motorsport would really like to thank all the sponsors below.
Energia: www.energia.ie
Energia has been providing electricity and gas to Irish businesses since 1999.  Over a quarter of all Irish businesses have chosen Energia as their energy supplier, including more than a third of all Irish SMEs.
We are now bringing our expertise from the business market right to your doorstep with some great value electricity and gas packages that will save you money on your bills every month.
We're committed to developing renewable energy in Ireland and we're very proud of the fact that 25% of the country's wind power is currently provided through Energia.  We've also built our own power plants in north Dublin, allowing us to supply 20% of the total national electricity needs.
At Energia we understand that it's not just about cheaper electricity and gas.  Switching your energy supplier should be simple and hassle free with no nasty surprises.  We take great pride in our customer service and are committed to ensuring you have a seamless switch and a great customer experience.
Blenders: www.blenders.ie
During the economically challenging 1980s brothers David and Robin Simpson were looking for an opportunity to start a new food processing business in Ireland.  After some time looking, equipment came to David's attention that could be adapted to produce fine mayonnaise.  As soon as Robin concluded negotiations they were up and running and Blenders was born.
It didn't take long for the two brothers to move the equipment to Newmarket, Dublin that has become Blenders home.  With a couple of employees David began producing mayonnaise for delivery around Dublin and memories of his draughty old MG and working all hours remains with the staff today.  Robin looked after the financial and commercial side of the business.  Many of the early team remain with the company over 20 years later.
Best known for Blenders high quality mayonnaise, the company now also produces a wide range of sauces and bouillons for the foodservice market throughout Ireland.  Pack sizes range from 10kg buckets to small table top sachets as well as one ton tanks for the food manufacturing sector.  The company also supplies own label sauces and mayonnaise to the major supermarket groups in retail glass and plastic jars.
Blenders sponsors the Irish Culinary Team at Catex and the Blas na hEireann awards.  The company is an associate member of the Panel of Chefs of Ireland, Catering Association of Ireland, the Restaurant Association of Ireland, the Hotel Federation of Ireland, ITICA and other leading industry associations. They are please to be sponsoring Scallan M-Sport for 2015
Blenders remains deeply conscious of the wonderful support we have received from the catering and retail food industries in Ireland.  Our mission is to repay this support by listening well to ensure we provide the right products and services.   We consider that doing this right means thinking as a Partner to the Caterer and the Retailer.  Today as the next generation of the family start in Blenders, the team that has developed over the years aim is to see the company continue to do its best to achieve this partnership.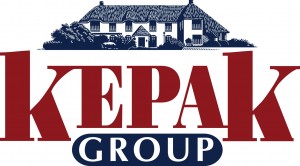 Kepak: www.kepak.com
Kepak Group, an Irish based company, is one of Europe's leading food innovators, engaged in processing and marketing a full range of meat proteins in varied formats and presentations. Its success is founded on strong customer relationships developed through a partnership approach. Kepak Group is focused on consumer insights, innovation, category and process investment and on food safety and quality. The Group comprises three strategic business units, namely Kepak Meat Division (KMD), Kepak Convenience Foods (KCF) and AgraKepak International.
Kepak Group offers its customers a wide range of products and focuses on developing high quality, differentiated products for both the retail and foodservice trades.
Kepak Group has a number of manufacturing facilities throughout Ireland and the UK, with sales offices in the key European and International markets.
These manufacturing facilities and customer care services are supported by dedicated teams and continuous capital investment thus ensuring the latest technologies are always available to our partner customers.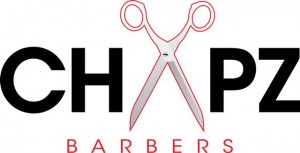 Chapz Barbers: www.chapzbarbers.ie
Chapz is an Irish owned barbers, employing professionally trained staff living within your local community.
Chapz Barbers is Ireland's  newest barbering and hairdressing concept for men and women.
We are open 7 days a week with late opening on Thursday and Friday so there is always time to get your hair cut.
Chapz Barbers is a Member of the Irish Barbers Federation.
Most of our shops are located within Tesco Stores and this allows for ample free parking. Our unique location, also allows for a "one stop shop" for couples. While one is having their hair cut the other could be getting the weekly shop in.
We have Barber Shops opened in easily accessed shopping centres around Ireland.
Our staff are friendly and courteous. We also offer free parking,wheelchair accessibility and environmentally friendly modern outlet.
We have active promotions, a free first hair cut cert for your children, loyalty card system in place…
Hope to see you soon in Chapz Barbers Wexford Town – Chapz Barbers Waterford City –  Chapz Barbers Arklow Town – Chapz Barbers Gorey County Wexford – Chapz Barbers Ballybeg – Chapz Barbers Dundalk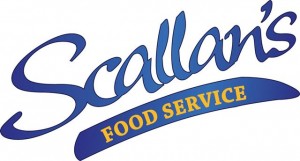 Scallans Food Service:  www.scallans.com
Scallans pride themselves on the service they provide to the catering and retail industry.
Scallan's Food Service has been meeting and exceeding the requirements of our customers now for more than 30 years. Over this time we have built up considerable experience in our customers requirements and are well placed to offer you the best possible service.
Our product catalogue puts a comprehensive inventory and choice at your disposal to enhance your business. We are here to call on for support and advice to help you make informed choices based on our comprehensive knowledge of the catering supply and retail food industries.

Inside Design:  www.insidedesign.ie
At Inside Design Wexford we have the skills to identify and creatively solve all your Interior Design problems.  We will help you plan your interior space and layout in a manner that is both practical and aesthetically pleasing to inhabit, whether domestic, corporate or hospitality.
We can advise, plan and manage everything from the makeover of a single room to an entire project, and each project undertaken by us will have the personal supervision of South East Interior Designer, Aodhain Scallan.
Your ideas will be explored, defined and translated with the minimum of fuss. We can kick start your project with interior design options, fabric samples, furniture & flooring concepts that will inspire and delight you.
Commerical Interior Design in Wexford, Enniscorthy, Gorey, Newross & across Leinster.